The D.I. Mendeleev All-Russian Institute for Metrology (VNIIM) news
Meeting of the CIML Working Group on Review of CIPM MRA at the BIPM
Meeting of the CIML Working Group on Review of CIPM MRA at the BIPM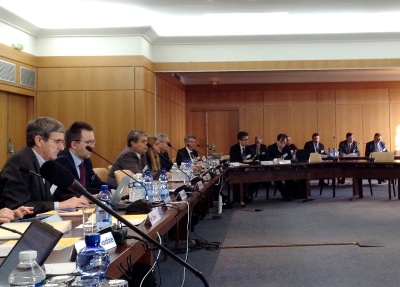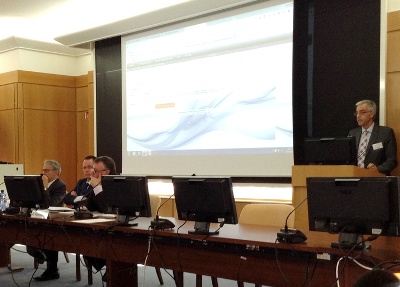 From 15 to 16 March, 2016 the Deputy Director of VNIIM for Foreign Relations , Dr. Yury A. Kustikov, took part in the meeting of the CIML Working Group on Review of CIPM MRA held at the BIPM (Sevres, France).
The CIPM Mutual Recognition Arrangement (CIPM MRA) is the framework through which National Metrology Institutes demonstrate the international equivalence of their measurement standards and the calibration and measurement certificates they issue. The outcomes of the Arrangement are the internationally recognized (peer-reviewed and approved) Calibration and Measurement Capabilities (CMCs) of the participating institutes. Approved CMCs and supporting technical data are publicly available from the CIPM MRA database (the KCDB) http://www.bipm.org/en/cipm-mra/ .This Arrangement was signed in 1999 with a view to providing the mutual recognition of national measurement standards and of calibration and measurement certificates issued by national metrology institutes, and is founded on the efforts of each individual national metrology institute to base its measurements and measurement uncertainties on SI units.
The WG meeting was dedicated to discussing the proposals prepared by Regional Metrology Organizations (RMO) developed with a view to improving the Arrangement taking into account the experience gained during 16 years of its realization and practical implementation by different countries and economies of the world. It was pointed out that the CIPM MRA should continue to be the instrument providing the best quality and traceability of measurements all over the world and to guarantee and to document the measurement capabilities of National Metrology Institutes thus building trust among them.
To provide integrity and viability of the CIPM MRA it was decided at the meeting that the work should be continued and be aimed at:
achievement of a more balanced approach to supporting and improving the Key Comparison Data Base (KCDB);
working out procedures and methods for organization of key comparisons to meet the needs and to be more consistent with capacities of countries with different levels of metrology development;
improving the procedures used for reviewing the CMCs to be included in the KCDB.
The meeting was chaired by Dr. Barry Inglis, President of the International Committee of Weights and Measures and attended by Dr. Martin Milton, Director of the International Bureau of Weights and Measures and by Presidents of Regional Metrology Organizations, including COOMET headed by Dr. Vladimir N. Krutikov, Director of VNIIOFI (Moscow).