The D.I. Mendeleev All-Russian Institute for Metrology (VNIIM) news
Participation of VNIIM in the 3rd Russian-Chinese EXPO in Yekaterinburg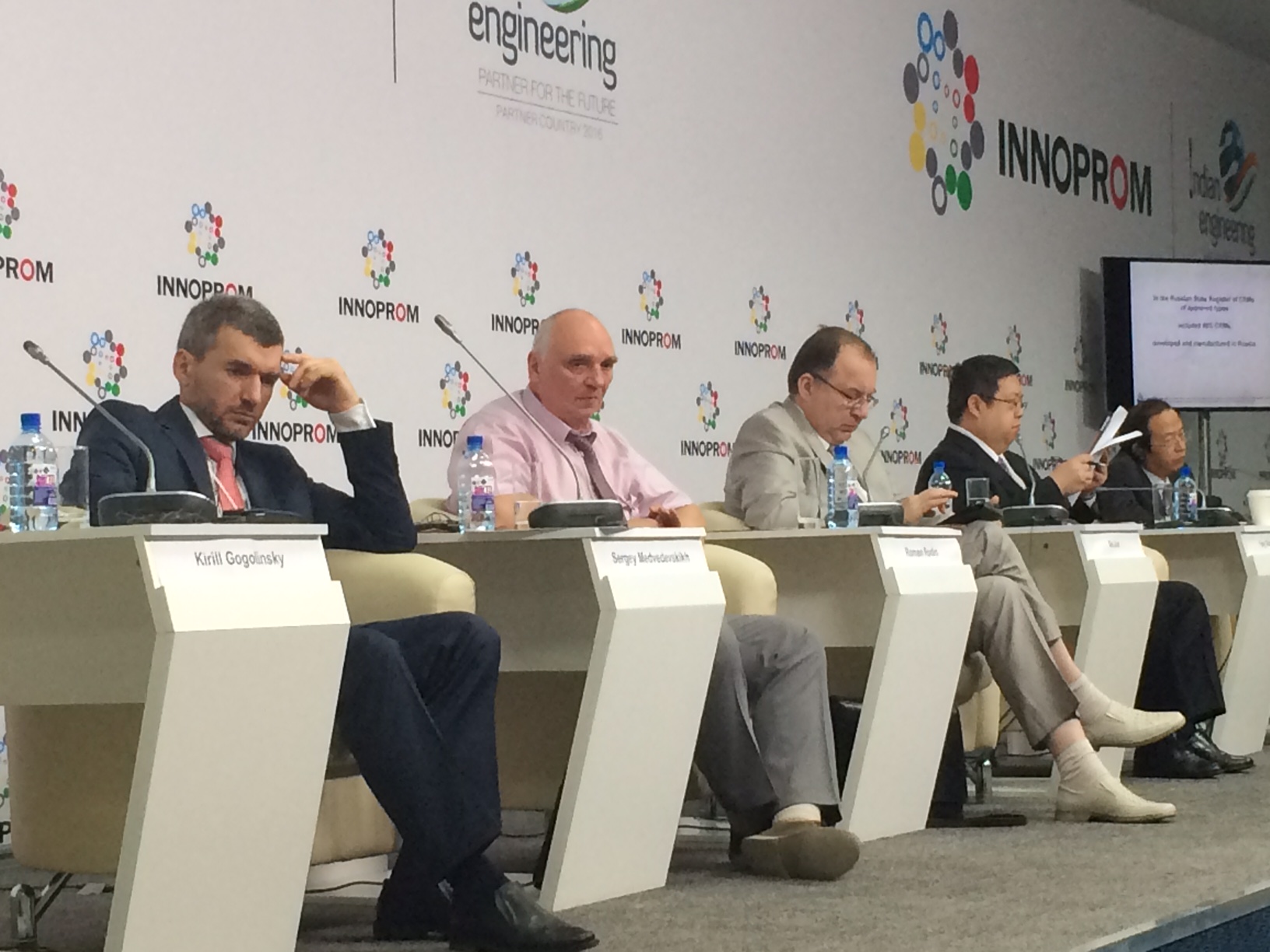 A group of scientists from VNIIM headed by the Director, Dr. Kyrill V. Goholinskiy, took part in the 3rd Russian-Chinese Exposition and Conference held from 11 to 14 July, 2016, in the city of Yekaterinburg.
The organization of this event was supported by the Russian Federal Agency for Technical Regulation and Metrology (ROSSTANDART) and the Chinese General Administration of Quality Supervision, Inspection and Quarantine (AQSIQ) who were co-organizers of the Conference in the topics related to metrology. Specialists from Russian and Chinese metrology institutes discussed important issues regarding the quality and safety provision for the products of Russian and Chinese industry and problems with reducing the barriers to trade and pertinent to developments in high-tech industries.
The following topics were touched upon in the presentations of the VNIIM participants:
current trends attending the development of metrological provision of micro- and nanoelectronic industries (K. Gogolinskiy, K. Chekirda);
metrological provision of inertial measurements (A. Yankovskiy);
metrological provision of hydrometeorological heliogeophysical complexes of spacecrafts (I.Alexeev);
metrological investigations of medical microsources based on I-125 radionuclide produced in Russia and used in brachytherapy (A. Villevalde).
These presentations of scientists of VNIIM provoked an interactive discussion and raised real interest to the issues at stake.