The D.I. Mendeleev All-Russian Institute for Metrology (VNIIM) news
Visit of CMI (Czech Republic) delegation to VNIIM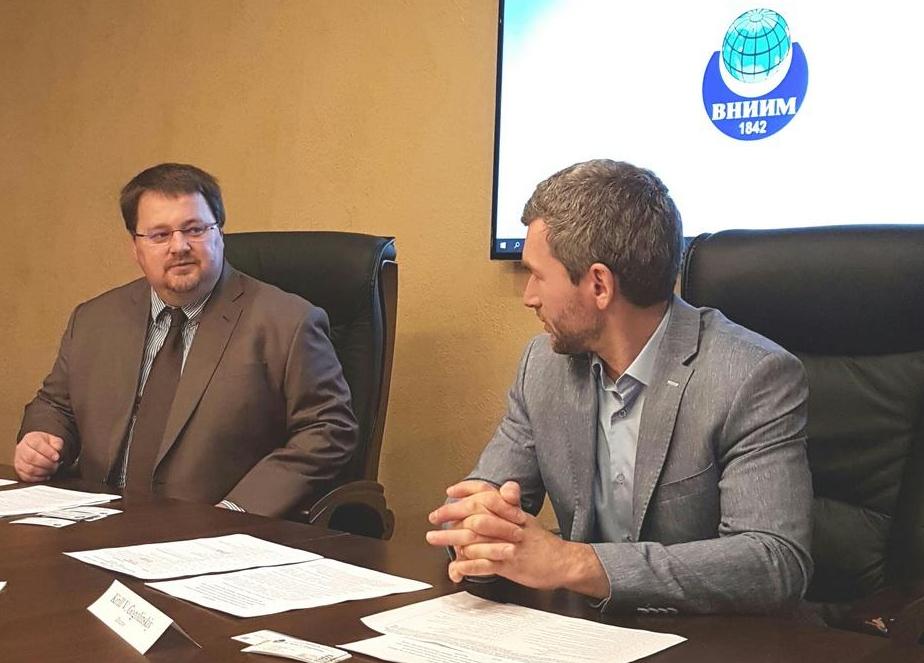 From June, 27 to July, 1, 2016 a delegation of the Czech Metrology Institute (CMI) headed by the Deputy Director, Dr. Jiri Tesar, paid a visit to our Institute of Metrology in the framework of the cooperation under the auspices of the Working Group on Cooperation in the field of Standardization, Metrology and Conformity Assessment of the Russian-Czech Intergovernmental Commission on Economic, Industrial and Scientific Cooperation.
The CMI delegation greeted by the Director of VNIIM, Dr. Kyrill V. Gogolinsliy, who presented the other participants of VNIIM, among whom there were Dr. Yuri A. Kustikov, Deputy Director for International Work, Dr. Mikhail V. Okrepilov, Deputy Director for Quality and Education, Dr. Konstantin Chekirda, Deputy Director for Science, and Heads of the Departments and leading scientists of VNIIM.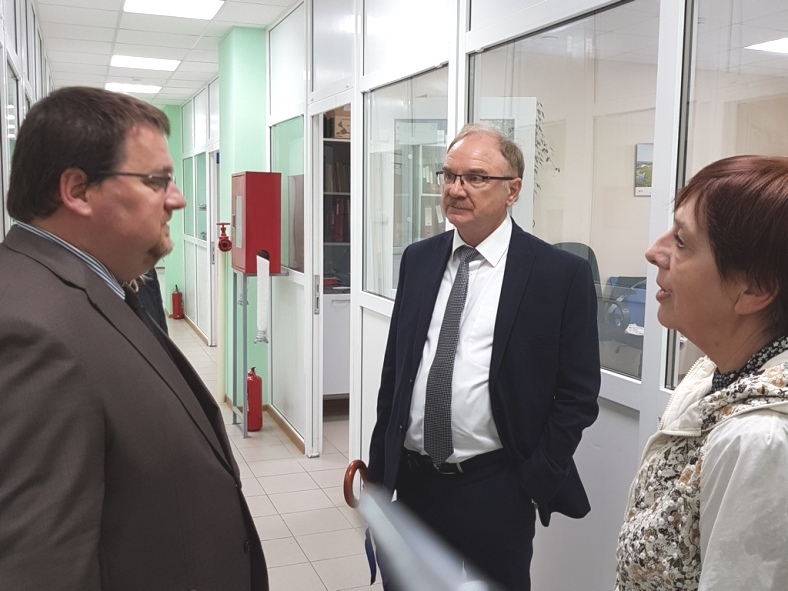 The discussion addressed issues related to the implementation of previously agreed cooperation programs and to the proposals of new mutually beneficial projects from the Czech side. The parties agreed to conduct joint comparisons in the field of pressure measurement in the range from 10-3 to 10-6 Pa in 2016-2017, to work out technical protocol for a comparison in the field of radiation thermometry, and to exchange experts for analyzing results and methods of mass measurement in the run-up to the transition to a new definition of kilogram. It was also decided to conduct a mutual comparison of mass artifacts in vacuum. Among other topics of interest it was agreed that the bilateral cooperation will include such areas as
high-speed weighting of vehicles;
comparisons of national standards in the field of air speed measurements;
preparation and presentation of PhD theses by Czech experts at VNIIM and by Russian experts at CMI.
During the visit, our Czech colleagues made a tour of main laboratories of VNIIM and the Metrology Museum of Rosstandart, where they were familiarized with the history of VNIIM, the oldest scientific and metrological center of Russia, and its scientific achievements at present.
The parties confirmed the importance of continuing bilateral cooperation and agreed on carrying out a part of the planned joint projects as early as by the end of the current year.