The D.I. Mendeleev All-Russian Institute for Metrology (VNIIM) news
14th IMEKO TC10 Symposium and Workshop on Technical Diagnostics – "New Perspectives in Measurements, Tools and Techniques for system's reliability, maintainability and safety", Milan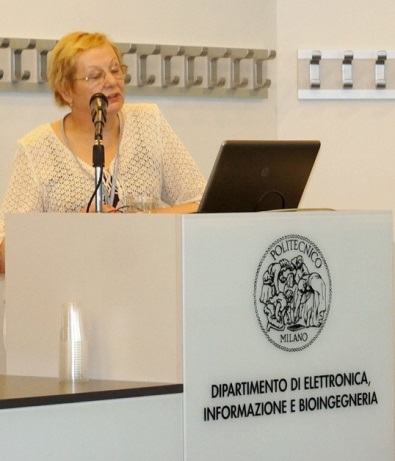 The XIV IMEKO TC10 Symposium and Workshop on Technical Diagnostics – "New Perspectives in Measurements, Tools and Techniques for system's reliability, maintainability and safety" was held in Milan, Italy, on June 27-28, 2016.
The Workshop included the following sections:
Diagnostic & Experiment,
Diagnostic applications,
Metrological characterization,
Diagnostics for Maintainability, Safety, Risk Assessment and Management,
Vibration analysis, etc.
Particularly interesting was the plenary report of Dr. Diego Galar from Lulea University of Technology, "Big data analytics for diagnosis: A new era for measurements". In his presentation Dr. demonstrated the possibilities of using measurement data to predict the state of equipment in cyberphysical systems and shared his insight on organizing its preventive maintenance.
Dr. K. Sapozhnikova, Dr. A. Pronin, Dr. I. Druzhinin and Dr. R. Taymanov, participants from VNIIM presented made a presentation entitled "Metrological self-check as a perspective trend of technical diagnostics". The Workshop was also attended by representatives of another Russian organization - the South Ural State University, Chelyabinsk.