The D.I. Mendeleev All-Russian Institute for Metrology (VNIIM) news
XXIV Conference of the International Association of Empirical Aesthetics (Vienna, Austria)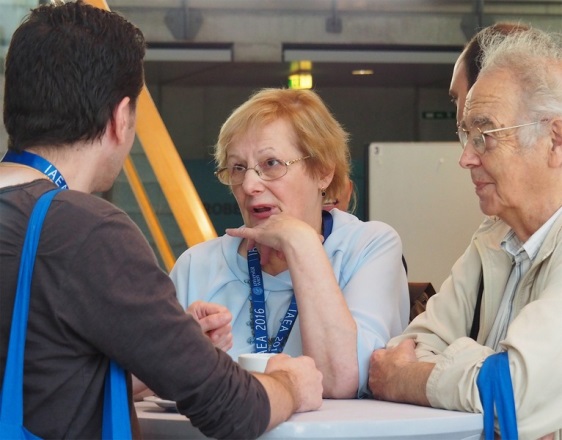 The XXIV Conference of the International Association of Empirical Aesthetics (IAEA) took place from 29 August to 1 September, 2016, at the University of Vienna, Austria. The International Association of Empirical Aesthetics is an organization of researchers who use quantitative methods to investigate aesthetic experience and aesthetic behavior in a wide variety of domains, including those related to beauty, visual art, music, literature, film, theater, philosophy, and museology. The Association brings together specialists in psychology, neuroscience, sociology, museology, art history, philosophy, musicology, and other domains. Currently it has members in over 20 countries.
Scientists from VNIIM presented the following reports:
R. Taymanov, S. Kostromina (St.Petersburg University), K. Sapozhnikova. Emotions Caused by Music as Multidimensional Quantities;
R. Taymanov, Yu. Baksheeva (St. Petersburg State University of Aerospace Instrumentation), K. Sapozhnikova. Measurements as the Basis for Prognosing Emotions Caused by Music.
These reports reflect the results obtained from the research made available due to a grant given by the Russian Foundation for Humanities.