The D.I. Mendeleev All-Russian Institute for Metrology (VNIIM) news
Scientists from leading Radionuclide Laboratories met in VNIIM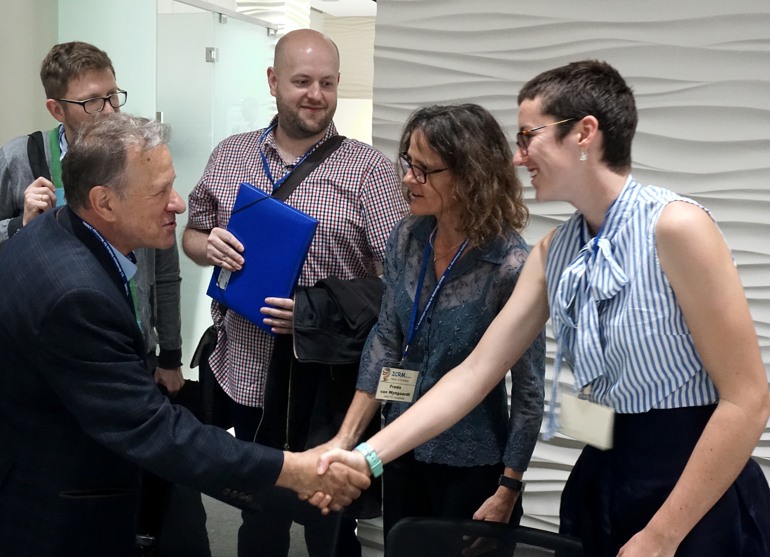 D.I. Mendeleyev Institute for Metrology held a Working Meeting of the International Committee for Radionuclide Metrology (ICRM). Delegates from National Metrology Institutes and Radionuclide Laboratories from the US, Germany, Spain, Switzerland, China, Brazil, Australia, Slovakia, and Poland, as well as Russian specialists from industry Research Centers shared the results of recent studies of radioactivity.
Eduardo García-Toraño Martínez, Centre for Energy, Environment and Technology (CIEMAT): "The Committee works in the seven focus areas. VNIIM is hosting two Working Groups studying ionizing radiation as a life science (Life-Sciences WG), and specialists working in the field of liquid scintillation (ICRM LSC WG), which are considered to be most advanced because they are closely related to radionuclide standardization, as well as with nuclear medicine and biological research."
At present, 43 scientific organizations are members of the ICRM. The main goal of the Committee is to spread information on methods, techniques, and reference data on radionuclide metrology to solve a wide range of problems in research and industrial fields. According to Mr. García-Toraño Martínez, high level of scientific research conducted in D.I. Mendeleyev Institute for Metrology was the determining factor in the decision on the venue of the meeting. Sergey G. Trofimchuk, Head of the VNIIM Department for Ionizing Radiation, noted that research in the field of nuclear medicine and liquid scintillation are important areas of the Institute activities. "Based on its improved totality of Measurement Standards, VNIIM develops new methods of metrological control of radionuclide pharmaceuticals used in positron emission tomography, as well as in measurement technologies necessary for production of ionizing equipment," said Mr. Trofimchuk.
This event was an interim meeting before the ICRM International Conference to be held in May 2019 in the University of Salamanca, Spain. The Working Groups proceedings will be presented at the Conference.