The D.I. Mendeleev All-Russian Institute for Metrology (VNIIM) news
Yuri V. Tarbeev has passed away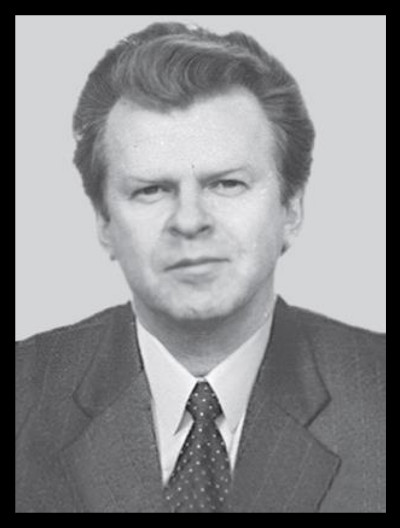 09.08.1931 – 05.06.2020
The D.I. Mendeleyev Institute for Metrology (VNIIM) records with deep sorrow the untimely departure of our outstanding metrology scientist, teacher and a public figure, Dr. Yuri Tarbeev. Metrology has become his calling, the embodiment of knowledge, creativity, and great enthusiasm. He devoted more of 30 years of his life to VNIIM, of which he gave 22 years to guiding the Institute. Under Dr. Tarbeev's leadership a unique research metrological complex was built ‒ the Lomonosov Branch of VNIIM; first research and manufacturing association was created within the system of Gosstandart; first specialized department was opened, and foundations of territorial product quality management system were laid.
The international prestige of Russian metrology may be considered a personal merit of Dr. Tarbeev as a Member of the International Committee for Weights and Measures, and an active participant of Consultative Committees dealing with adoption of new definitions of meter and electrical units. Thanks to Dr. Tarbeev, measurement science and developing of measuring standards were among the priority areas of the State technical policy. Results of his work have received wide public recognition. As a winner of the Russian Federation Government Prize in the field of science and technology, and a holder of the Order of the Red Banner of Labour and six other Medals, he always used his high public profile for the good of the cause. He was founder of the Russian Academy of Metrology and its first President filling this post till the end of his carrier at VNIIM. He was also initator and author of the first Russian Edition of the Metrology Encyclopedia.
Dr. Tarbeev is remembered fondly by the older generation of VNIIM specialists as an amiable, hardworking and talented person, faithful companion, trusted colleague, and talented leader. For the middle generation and the youth of VNIIM, Dr. Tarbeyev remains an outstanding metrologist, through whose experience they learn and improve professionally. Everyone who knows his name grieves for the untimely departure of the legendary man, true patriot and enthusiast. Memory of Yuri Vasilievich Tarbeev will forever remain in the annals of VNIIM and in our hearts.
Staff of the D.I. Mendeleyev Institute for Metrology